While I was traveling yesterday, the
NOAA upgraded a small disturbance
in the Atlantic to a tropical storm. Our first of the season, it got organized pretty quickly and looks to be poised to threaten the East coast this morning.
So, there you have it, the first named storm of this season, and about to dump copious amounts of rain on the Atlantic coast over the next several days. Y'all batten down the hatches, Arthur is about to come a-visiting.
**Update** Astronaut Reid Wiseman
tweets a shot of Arthur
taken from space.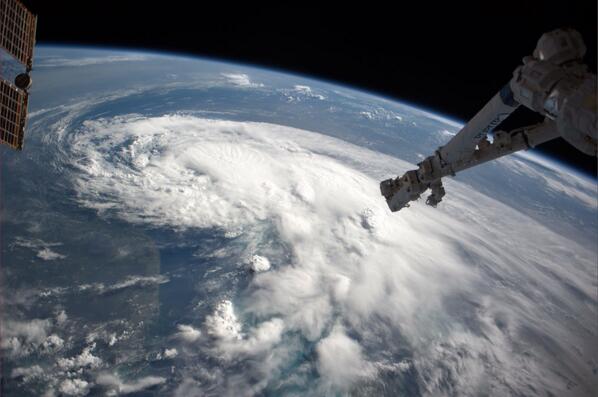 He says it looks mean, hopes it heads out to sea.