Oh, it was a garish era. I remember it well. Fortunately, I don't remember it in color, but someone walked away from a house in the late '60s. It sat simply abandoned for years, till someone rediscovered it. I'm sure they cleaned it, but it remains in all it's garish splendor.
You've got to see it to believe it
In 1969, construction finished on 2055 S Joshua Tree Place, Palm Springs, CA 92264. The three-bedroom, 3.350 square feet property was decorated in the Palm Springs style. There were Moire wallpaper and draperies, gold crystal chandeliers and a wainscoted den. There still is. The place was decorated and left alone. To step inside is to enter a time warp. Let's take a look around this Modernist masterpiece, valued at $850,000:
You really should click on the link for the full tour, but I'll give you just one horrific view.
Oh, what the hell. One more. Take a look at the master bath.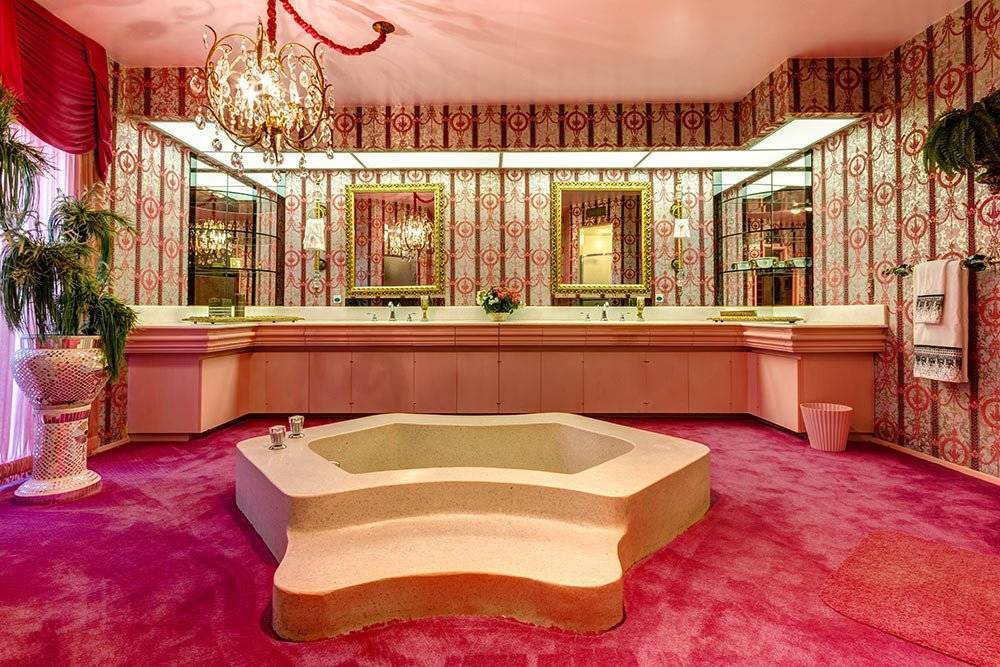 That's high fashion, baby.